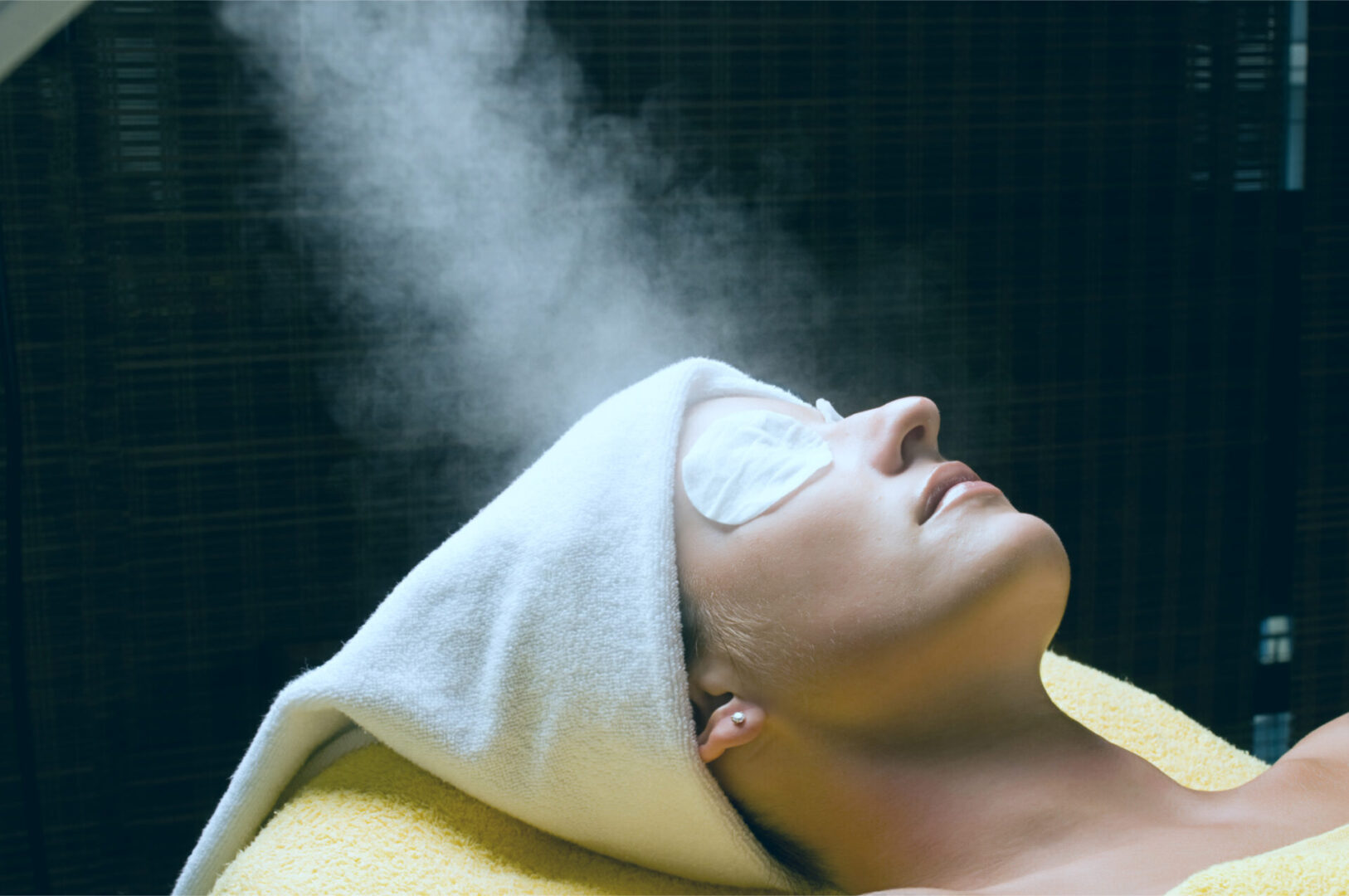 Take Control of How You Age. It's Not All
About Genetics
At TRIVIUM, we want to provide the best possible treatments for our clients' skin. Our vision is to improve lives by providing results-oriented skin care solutions and products backed by science and experience. TRIVIUM is proud to have Dr. Andrew Goldman as our Medical Director, who will frequent the salon to provide botox and fillers. The TRIVIUM team may refer clients to Laser and Cosmetics of Boulder (enhanceyourskin.com) when more aggressive treatments are required for desired results. All treatments are customized for your individual skin care needs. This menu is a sample of services that may be a great choice. Our experienced estheticians will guide you in the right direction. Some more advanced treatments require a complimentary consultation.
10-30% ACID PEEL

$20 15 minutes
A blended lactic acid peel will be applied to help speed up the rejuvenation of new cells. A must for aging skin. Our peels are clinical and range from cocoa and caffeine to vermouth and citric acid with little to no downtime.

ENZYME EXFOLIATOR

$15 15 minutes
Application of an enzyme, ranging from Acai and Resveratrol to Wild Cherry and Papaya, will be applied to your skin to exfoliate gently. Leaves skin smooth and glowing.

EXPRESS FACIAL

$90+ 45 minutes
Condensed 45-minute treatment. Created for those with limited time yet still delivering great results.

FACIAL

$110+ 60 minutes
All our facials are customized for your skin type. We will select active ingredients to help with problematic, aging, or sensitive skin. Aromatherapy steam, hydrating serums, exfoliation, and extractions included.

FIRE AND ICE

$120+ 60 minutes
An active treatment designed to rapidly and safely resurface the skin. Leaves skin smooth and reduce fine lines and wrinkles with no downtime.

FOAMING ENZYME FACIAL

$110+ 60 minutes
This effervescent facial features active foaming ingredients for light exfoliation. Leaves the skin glowing and youthful.

GALVANIC CURRENT

$30 15 minutes
During your anti-aging facial, you will experience a slight tingle while the electrode is moved over your skin. This driving force enables the penetration of active ingredients deep into the skin.

HIGH-FREQUENCY CURRENT

High-frequency light energy is included with all our treatments. It is ideal for anti-aging, stimulation, and detoxifying sluggish skin.
PRE/POST FACIAL

$60 30 minutes
Facial concentrating on extractions and hydration. A must for Pre or Post chemical Peels.

MICRODERMABRASION

$90+ 30 minutes
This unique procedure removes the outer layers of dead skin cells stimulating collagen and cellular renewal. Great for fine lines and wrinkles, acne, and uneven texture. Leaves skin smooth and vibrant.

MICRODERMABRASION FACIAL

$110+ 45 minutes
Utilizing all the benefits of Microdermabrasion going one step further to include extractions, steam, and electric modalities to accelerate results.

CHEMICAL PEELS

$130+ 30 minutes
PCA professional treatments are customized to help reduce wrinkles' appearance, smooth rough skin texture, promote even skin tone, and clear complexions. Gently exfoliates to reveal smooth, radiant, healthy skin with little downtime. Must have a complimentary consultation prior to service.

DERMAPLANING

$95+ 30 minutes
The number one procedure in skin care services. Dermaplaning is a form of exfoliation using a medical-grade scalpel to remove dead skin cells and excess vellus hair revealing soft, healthy skin.

EYELASH AND EYEBROW TINTING

Eye Brow Tinting
$15
Enhances and deepens the color of your brows.

Eye Lash and Brow Tinting
$40

Eye Lash Tinting
$30

We specialize in using gentle ingredients to color your lashes from natural brown to a deep blue-black.